Self-esteem
Self-Esteem can start as early as babyhood, and it develops with each positive experience a child has. Environments where kids feel safe, loved, and accepted are where a child's self-esteem seems to grow better, so that is the kind of environment we strive for in Camp! The more opportunities they have to experience discovery, the more chances kids have to learn and to grow their self-esteem! In our Upstander Kids community, effort is the goal, failure is a bully, and because the most valuable lessons worth learning are on the other side of failure, campers are are conditioned to not be afraid of it!
Social Skills
Social Skills are a sort of Friendship 101 for kids. Learning to communicate effectively with others, to show good manners, to be considerate of others' feelings, and to be able to express personal needs are all examples of solid social skills. Kids with good social skills have an easier time making friends but they may also possess the skills to adapt to uncomfortable situations. Social and Emotional Learning (SEL) refers to the process of developing and using social & emotional skills. SEL gives kids the tools to not only identify their emotions, but to be able to identify them in others and to be able to express them. The goal is to teach kids to understand and respect themselves and others.
Boundary Setting
Boundary Setting is one of the most underrated of all life skills. As adults, we stubbornly don't learn to set boundaries for ourselves until after the painful discovery that we didn't have any boundaries set in the first place! Sure, as kids we were taught about potential dangers that exile may encounter, but not necessarily what to do when our personal space is being disrespected. Well, we're here to help break that cycle! As kids, we don't learn to self advocate until we don't get what we want (a toy, a treat, or a pair of shoes) or feel we deserve (to win a contest, for example). But what if all we wanted was to be peacefully left alone? And of course, all kids eventually outgrow the luxury of having their parents advocate for them, so the sooner they learn, the better! It's also important for kids to have the empathy and compassion to bridge gaps that exist to separate us from anyone different, because that's often a precursor to bullying.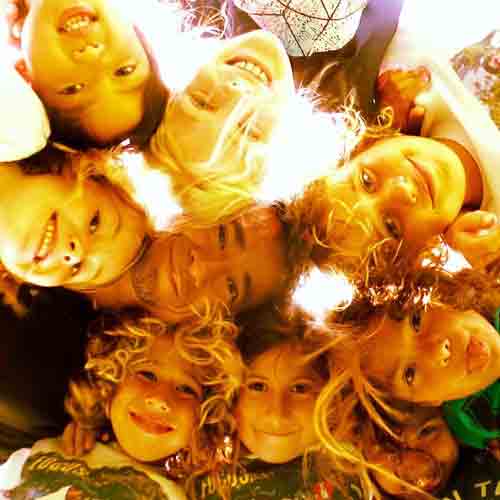 Mindfulness
Mindfulness helps kids with emotional self regulation, which can be a valuable skill that can help kids to maintain grace under pressure and keep a positive outlook. It helps sharpen their focus, making stress management easier. Folks who practice mindfulness have better impulse control and less reactivity to negative influences. It also promotes empathy, kindness and compassion.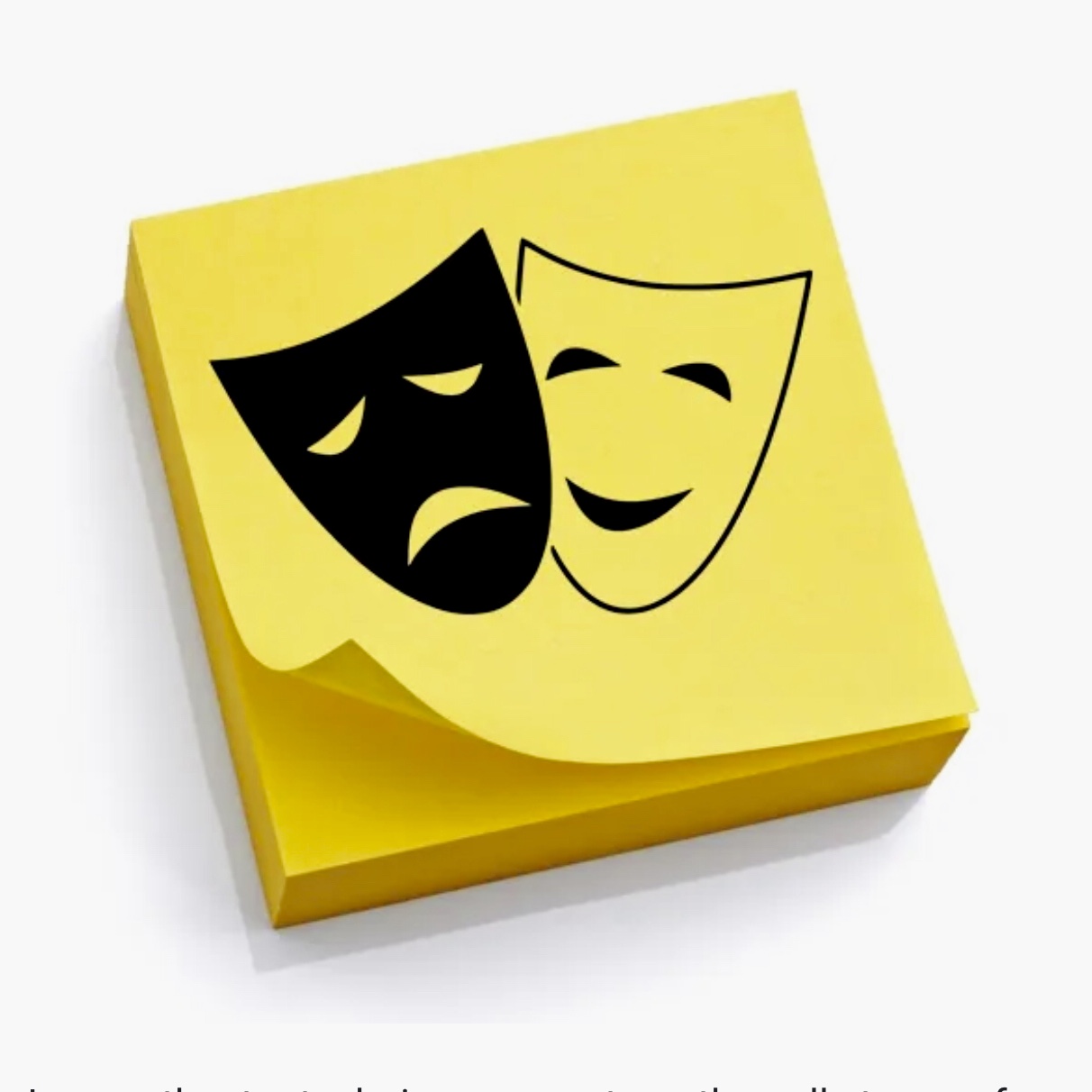 Improv
We're excited to add Improv classes to our activities this year, as they will come in handy when we role play our anti-bullying scenarios! It's a great way to foster confidence and overcome shyness. The experience is built on support and trust, which leads to spontaneity and creativity, empathy, and FUN!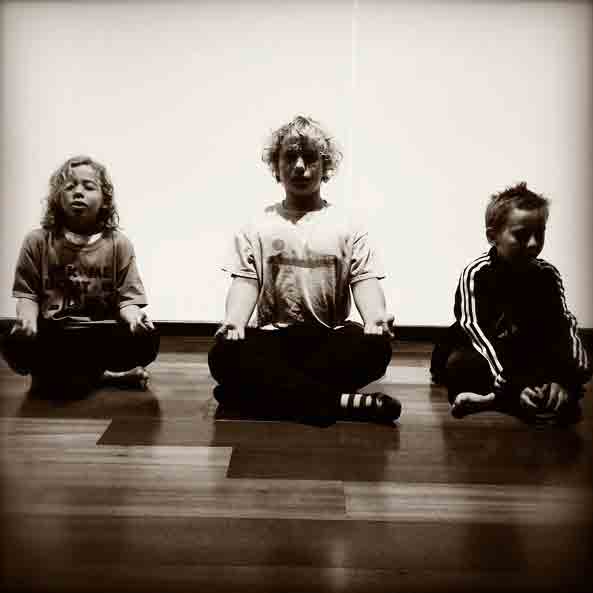 Meditation
Meditation allows kids to unplug from their worries. By resting their mind, body & spirit, kids experience less anxiety by calming the nervous system, depression, and eating disorders by decreasing stress hormones. Continued practice can help kids improve their attention and behavior.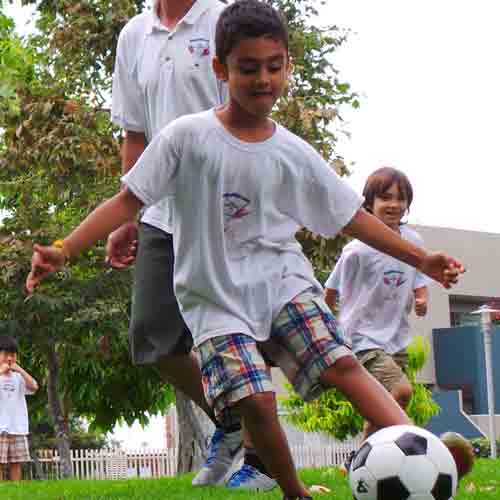 Team Sports
Team Sports provide kids with regular exercise while promoting teamwork, leadership, better communication skills, respect for self and teammates, sportsmanship and time management towards a common goal. It is also invaluable teaching kids that despite a team's best efforts, some of life's most enduring lessons often come through experiencing failure.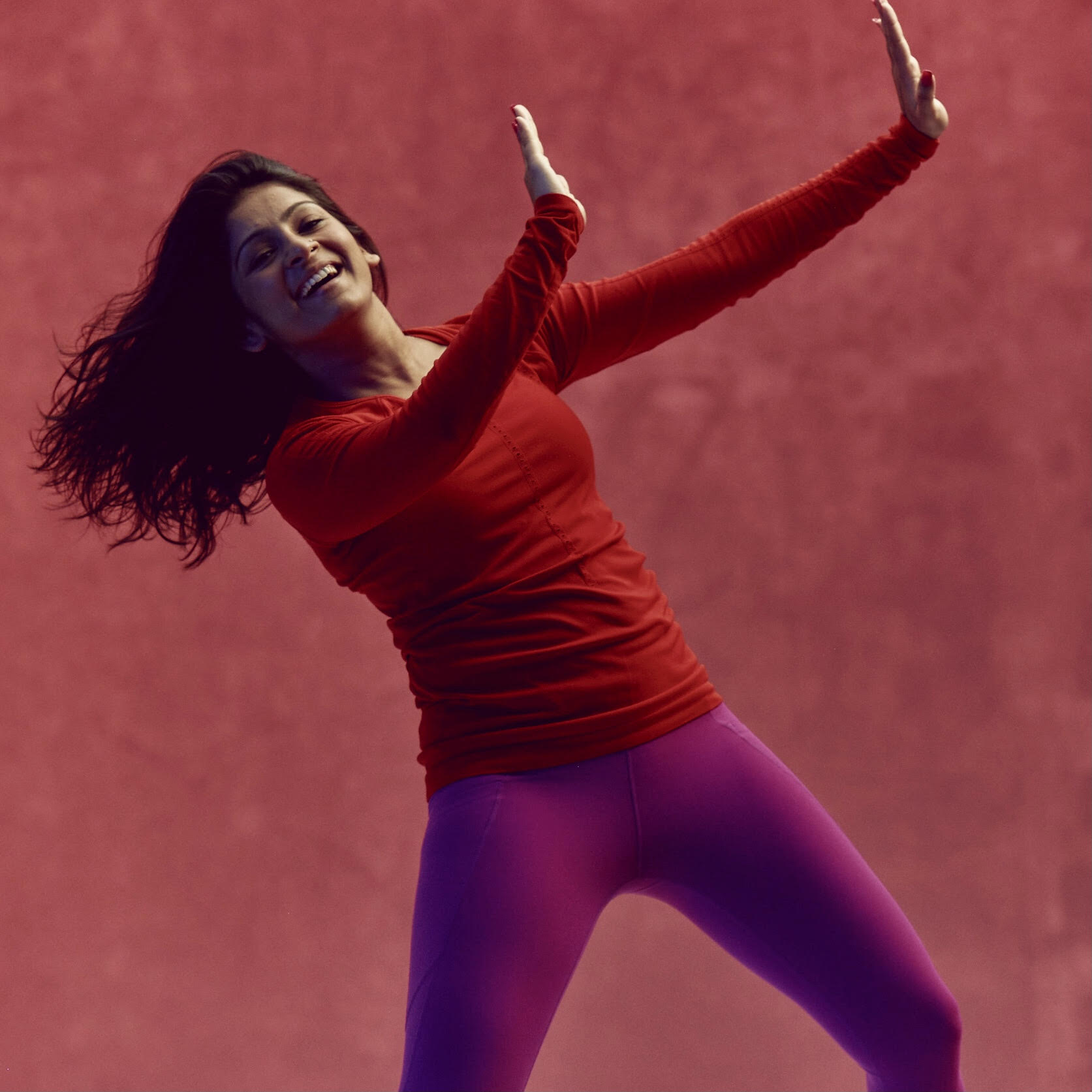 Dance
BollyPop is a culmination of fun dance movements and joyful Indian music that leads to an incredibly enjoyable and stimulating environment for kids. The kids learn and understand the culture of India through the art form and also grow into strong dancers with good posture, technique, grace and confidence. 
Born and raised in Delhi, Aakansha Maheshwari trained in Indian classical Bharatanatyam for over 15 years. After acting and dancing in a Hollywood feature film, she moved to LA in 2013. Since then, Aakansha has been teaching hundreds of kids of all ages all over Southern California. She teaches at UCLA, offers workout classes for adults on Zoom and in-person. Her students have performed three times at LA Clippers games and they love sharing their dance pieces at talent shows in their schools.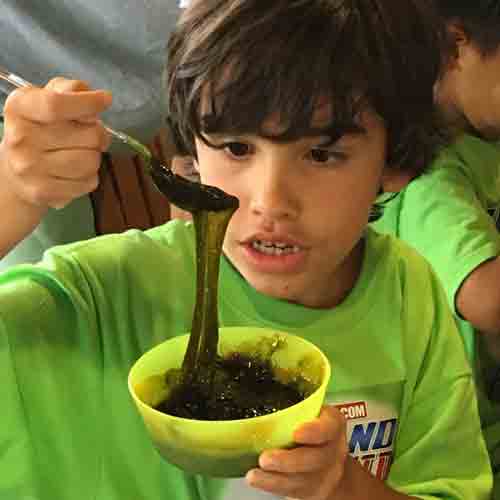 Science
Science has a unique way of feeding a child's natural growing curiosity. It's a great vehicle for kids to understand the world around them.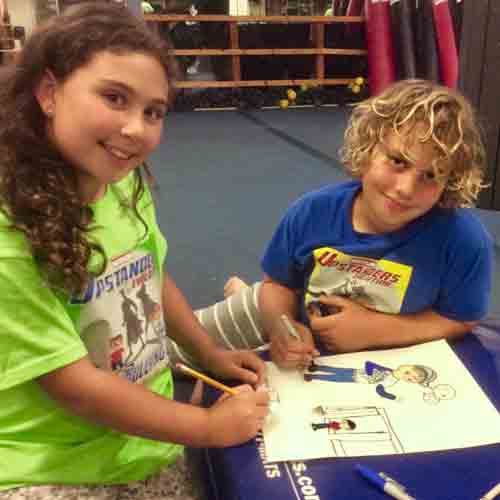 Arts & Crafts
Arts & Crafts, much like science, allows kids to combine creativity and innovation with their curiosity to express themselves. It helps them develop fine motor skills, dexterity, improves hand eye coordination, and boosts self esteem. It can enhance their decision making skills, and improve their memory. Often times, what kids are unable to express in words, they can do with art, often with breathtaking results!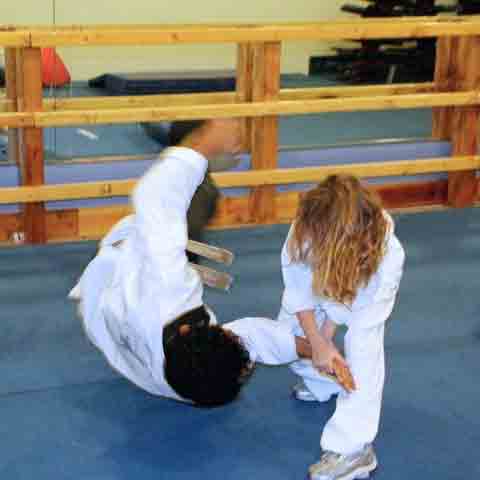 Martial Arts
Martial Arts will be led by our sponsor, and finalist for Most Loved Business for Kids, Alonzo Martial Arts at TriFit Club and Studios. This activity gives kids a unique awareness of their own bodies, personal space, and setting boundaries. While physical benefits include better balance, coordination, strength and flexibility, parents really appreciate the boost in self esteem, better focus & respect at home and improved grades their kids experience as a result. Campers will be introduced to Judo, Taekwondo, Hapkido, and FMA by a former stunt person for the Mighty Morphin Power Rangers!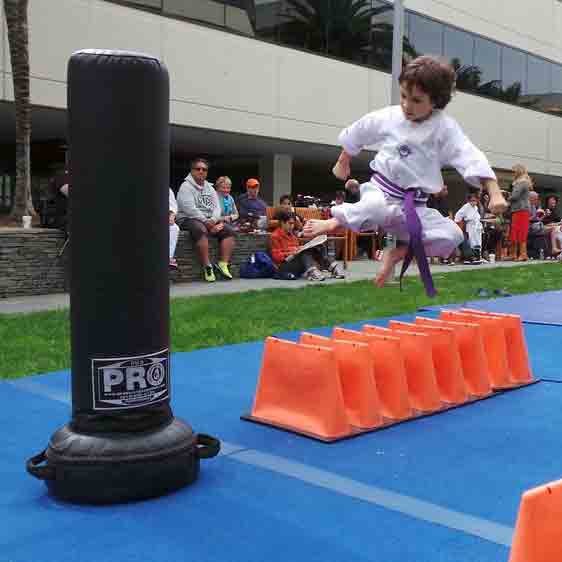 Ninja Games
Balance, Coordination, Agility, Strength, Flexibility, Reaction Time, Distance, Focus, Fitness, FUN!
Martial Arts
Campers will be introduced to Judo, Taekwondo, Hapkido, and FMA. 

Judo
Judo is a tremendous and dynamic combat sport that demands both physical prowess and great mental discipline. From a standing position, it involves techniques that allow you to lift and throw your opponents onto their backs. On the ground, it includes techniques that allow you to pin your opponents down to the ground, control them, and apply various chokeholds or joint locks until submission. 
"My daughter was not so sure about a Martial Art camp but once she met Alonzo I knew she would feel comfortable. The second day, she was so excited for camp. Mr. Alonzo makes martial art a breeze and super fun for the kids. Not only he is a master in his sport but he knows how to talk and understands each child and how to ensure they have fun while using discipline. We feel very lucky and grateful to have met him and we will definitely do other classes or camp again."
"Don't know how he does it. Give Master Alonzo 3 children or 25, they all seem to love him and love the combination of discipline, respect and learning that he gives to them. And they learn to give back the respect to him and to each other. My 8 year old granddaughter loved it, was never bored (which for her was a bit of a miracle), and she wants to do it again. Rush hour traffic to get her to and from Master Alonzo's camp was worth every minute. I think she will always look back on her classes with him as being part of the joy and achievement of her childhood."
"Master Alonzo has a gift for teaching kids and young adults, due to his teaching methods and his patience. I have been to several martial arts studios over the years but most of them don't really tailor their programs around children's needs. Master Alonzo on the other hand tailors his classes around the children and age group of the class and gives every child the same amount of attention, making sure everyone feels included. He is also very humble and open to feedback."
How do I know if my child is ready for Camp?
Camp is intended to empower kids from 6 to 12 years old. But every child is different. Schedule an introductory lesson at (310) 895-5100 to see if the experience will be a good fit. For Pre-K and younger Kindergartners, Alonzo Martial Arts has Wee Kick Classes available Tuesday-Friday at 3:30pm and Saturdays at 11:00am.
Is there a deadline to sign up for the camp?
The deadline for restigration is by 7pm the Friday night before each week.
What forms of martial arts are taught?
Campers will learn Tae Kwon Do, Hapkido, and Judo.
What if I have to reach my child in an emergency?
If you need to reach your child for an emergency please contact our office (310 895-5100 to reach the on-site camp director.
What if my child doesn't know martial arts or any of the other activities?
Martial Arts experience is helpful, but absolutely NOT necessary. As for our other activities, Camp is designed to introduce kids to a variety of different activities to spark an interest in or become passionate about! Kids who have extra-curricular activities that they're passionate about need not derive their self-esteem exclusively from their peers at school, making them more resistant to bullying. We're ALL White Belts at one thing or another, and it's the job of our teachers & coaches (with the encouragement of more experienced campers in any particular activity) to make the learning process as welcoming as possible. This is a natural empathy-building process: each one, teach one!
What should my child bring to Camp?
Campers should have backpacks with a water bottle, sunscreen, a snack and flip-flops or sandals. Also, make sure to label their belongings with their first and last name on everything.
How long does the camp last?
June 17th- August 17th
Monday - Friday
8am-3pm
Camp H0urs
Monday-Friday: 8:30am - 3pm